CURATOR
"Imagine changes, look for challenges and cultivate your passion."
I am passionate and I love challenges. Starting from my first experiences abroad during my teenage and then later during the bachelor in Public Relation and Corporate Communication at IULM University in Milan, I began to be interested in Corporate Social Responsibility and ethics in business. The more I learnt about sustainability, the more I was enthusiastic and motivated by how it aims to break old business paradigms. At that point, I knew that I wanted to be an active part and actor of this change. This led me to complete my study path with a Master in Corporate Communication at Università della Svizzera Italiana in Lugano, and now work as CSR Coordinator for a multinational company.
ENGAGEMENT
"The best preparation for tomorrow is doing your best today" - H. Jackson Brown, Jr.
Gaia Bianchi was born in Lugano (Switzerland), where she lived until she received the high school diploma. After that she moved to Bern to study medicine at university. She's now attending the third year, and will finish her Bachelor in July. She's part of the comitee of STIB (Studenti Ticinesi a Berna) and responsible of the public relations of LIDO (Laureandi Illustri d'Oltralpe), which are both association for students who come from Ticino but study abroad.
Gaia's aim is to help people, having a good impact in their life and in our society. Therefore one of her dreams's to work for Doctors without Borders. In her spare time she enjoys skiing, riding and diving in the sea.
"Not who starts, but who perseveres."
Alessandro was born in San Giovanni Rotondo, Italy. While he was attending the Bachelor in Business Management at the Università Commerciale Luigi Bocconi, he acquired experience as Finance and Legal Advisor in an international student association AIESEC. His focus is Public and International Organizations in sectors such as Healthcare, ITC and Public Policies. Alessandro's aim is to have a positive impact in our society. He is finishing his MSc in Economics and Communication, major in Public Management and Policy at Università della Svizzera Italiana in Lugano and he's currently working as Financial Analyst in Consulting Firm in Lugano, Social Business Earth, which is focusing on Microcredit.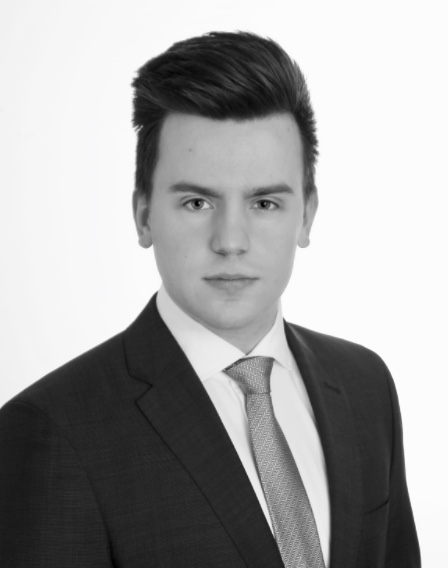 TREASURER
"Avoiding excuses and taking responsibility are the only actions that matter."
Filippo Cavaleri is currently working in the economic analysis department at the Swiss National Bank and is pursuing a bachelor's degree in economics at the University of St. Gallen. Previously, he interned at the ETH Zurich, taking part to a project aimed at optimising production processes. Filippo is also no stranger to the financial sector, having gained deep insights during an internship by d-fine GmbH in Frankfurt, where he supported the implementation of a wide data bank within the ESCB. While day-dreaming about travelling to Argentina, in his spare time he enjoys playing football, chasing Jonathan Livingstone, and learning languages by obsessing over movies and TV-series.
"Do what you can, with what you have, where you are." - T. Roosevelt
Studied interior design in Lugano at CSIA (an applied art school) while studying at the Conservatorio della Svizzera Italiana. Laura started singing in a children's choir at the age of 5, worked in different productions such as operas, vocal ensembles, festivals of Early and Contemporary music. Studied and grew up in an international environment and took part of the World Youth Choir, a musical reality that involves young musicians from all over the world. Graduated in Music Performance in 2016 and won a prize for the best bachelor's thesis of her course of study. Currently attending the Masters at the Royal Danish Academy of Music of Copenhagen . In her private life, Laura is a foodie, enjoys cooking when inspired, traveling and fixing her memories on her small notebook.
"One life, one chance."
Marco Dal Lago, 29 years old, received a MSc. in Management Engineering from SUPSI in 2016. He is CEO & Co-Founder of CLARA Swiss Tech Sagl an award-winning start-up based in Switzerland operating in the wearable technology sector. As a young entrepreneur, he has gone through the most renowned international start-up accelerators and won several prices: MassChallengeUK 2015 (top 218 highest-impact start-up globally out of more than 2200 applicants, London), Les Prix du Jeune Entrepeneur 2016 (1st place, Berne-CH), best consumer product award (runner-up, wearable technology show 2016, London), AIT Camp India 2015 (top 15 swiss start-ups), Startcup Ticino (finalist), Gran Prix Mobius Suisse 2016 (1st place), Intesa Sanpaolo startup initiative 2018 (Winner, Milan), among others. Besides his entrepreneurial background, he is also researcher at SUPSI working on European funded projects. He is also lecturer of entrepreneurship and technical coordinator for the Master of Advanced Studies in Fashion Innovation organised by SUPSI, Ticino Moda, and the local Chamber of Commerce.
"Push your limits and taste the world".
Born in 1993 in Rome, he is a student of Communication Sciences at Università della Svizzera italiana in Lugano.He represents the student union of the faculty of Communication Sciences at senato accademico. Riccardo, at age 19, left for the USA and traveled later to New Zealand where he worked for years as a wine taster and restaurant manager. He believes that there are no unreacheable aims but only unmotivated people.
"What a wonderful sight, when everyone is treated right."
Ludovica was born in Zürich and grew up in Lugano, Switzerland. She has a Bachelor Degree in International Affairs from the University of Geneva and the University of New South Wales (Sydney). Her ambition is to take an active role in correcting the inequalities that characterise our world. She consolidated this aspiration through various initiatives; both in the field, for example during her volunteering experience for the NGO S.A.U.C.E in Cambodia and on a more theoretical level while working as an editor for the International Youth Assembly for Human Rights. She is currently enrolled in an MSc in Innovation, Human Development and Sustainability at the University of Geneva and Tsinghua University. Simultaneously, she is working on the development of a crowdsourcing platform to provide adequate facilities for women to manage menstrual hygiene.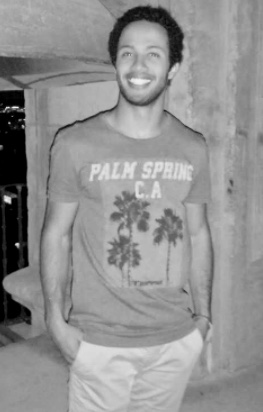 PARTNERSHIP
"The quieter you become, the more you are able to hear..."
I was born in Rabat (Morocco) and raised in a small town Gallarate, Italy. Since I was a child I've always had a great passion for computer security and more in particular the offensive side. During the High School and while I was attending the Bachelor in Security of Systems and Computer Networks at the University of Milan, I had several work experiences in dynamic circles with the cooperation in teams which helped me improve my communication skills. I also participated in the Erasmus+ Project, experience that has allowed me to cooperate with people of different nationalities and cultures. During the last year of university I did a period of Internship at the startup Nozomi Networks in Mendrisio, for which I currently work as Security Researcher with the aim to find out vulnerabilities in automation devices (ICS/SCADA) and examine malicious software, such as bots, worms, malware and trojans to understand the nature of their threat (Malware Analyst). On the 9th of August 2018 I presented as a speaker at the BlackHat conference (US, Las Vegas) for sharing my latest research within the entire community, about a recent attack that leads to the shutdown of a Chemical facilities with a potential to cause health and life-threatening accidents (TRITON: How it Disrupted Safety Systems and Changed the Threat Landscape of Industrial Control Systems, Forever).
"A man who stops advertising to save money is like a man who stops a clock to save time" - H. Ford
29 years old, born and raised in Milan.
After having concluded high school where she did scientific studies, she has attended the Catholic University of Milan and has graduated in Economia dei mercati e intermediari finanziari.
After graduating she started working for a small society where she was in charge of marketing and communication.
While working for this society she also had the occasion to come to better know the world of start ups by following projects that involved them. After having worked for almost two years for this society, she decided to pursue her biggest dream: creating her own business.
She has expanded her knowledge on online communication and has developed skills in the creation of websites, and since May 2015 she is a freelance in the communication sector. Currently her business keeps expanding thanks also to the fact that she has developed important collaborations with other professionals which allow her to offer an always more comprehensive service.
ORGANIZATION
"Normality is a paved road : It's comfortable to walk, but no flowers grow. "– Vincent van Gogh
With a background as Master of the Arts, Roberta moved from her homeland in Calabria to Florence, to complete the Bachelor in Humanities for Communication. While attending the Master in Corporate Communication at the Università della Svizzera italiana, Lugano, she worked as Italian Teacher for the Pro Juventute Association.
In the last two years, she acquired experiences in the development of management information systems, such as CRM and PM platforms. Even if the investigation of the
human aspects remains her solid interest, Roberta is ferociously curious about the digital elements involved in this kind of projects. She is currently collaborating on drafting an academic paper regarding the employment of sentiment analysis for crisis management purposes.
"Try again. Fail again. Fail better." – S. Beckett
Born in 1997, after finishing high school in Bellinzona Adriano completed the military service, where he managed the subsistence and the accounting of a company of medical soldiers. He is currently studying Business Administration at the University of St. Gallen and is particularly fascinated by how artificial intelligence and digitalisation are changing the way we conceive the world. Adriano believes that with commitment and dedication we can achieve concrete results and have a positive impact on society, and it is for this reason that he decided to join the Global Shapers.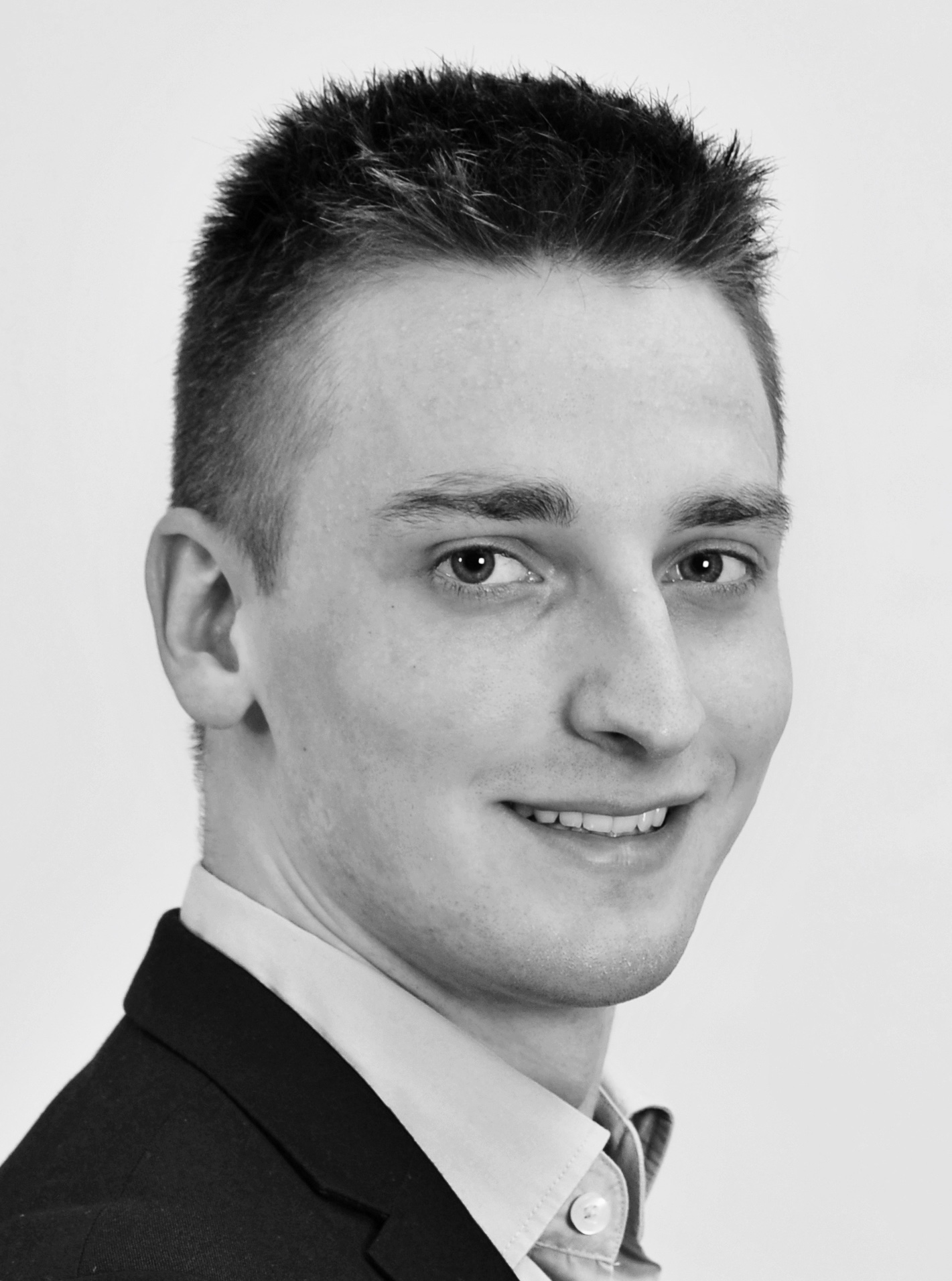 INSTITUTIONAL AFFAIRS
"The present, not the future, belongs to the young."
Fabio Käppeli is a Swiss guy who was born in Lugano in 1995 with interests in politics, justice and entrepreneurships. He is currently studying law at the University of Lucerne and acting politically as member of the parliament in Ticino (a swiss Italian speaking canton) and as head of the party's faction in the city council of Bellinzona (the capital of Ticino).
Before being elected he has been president of the Young Free Democratic Party of Ticino. Among other things he led a referendum succeded with 67% of agreement in popular vote. Fabio's political ideology consists neither of right- nor left-wing views, but primarily aims at ensuring a successful future to future generations. Every day he puts into practice the maxime "think global, act local". That is why he joined the Global Shapers Community.
STRATEGIC PARTNERSHIPS
"Glory may be fleeting, yet obscurity is forever".
28 years old entrepreneur, policy counsel, columnist and lecturer specialized in all things digital. CEO and Founder of Void (2019), contributor to leading Italian financial newspaper Il Sole 24 Ore and corporate trainer at CFMT. Trusted by multinational enterprises (Microsoft, Intel, Altea), government bodies (Italian Prime Minister's Office and Chamber of Deputies), academic excellencies (SDA Bocconi in partnership with MIT), media companies (Wired, De Agostini) and thriving startups (Garage Italia Customs, BCG-Spinoff). Master of Public Policy (MPP) candidate and a Bachelor of Arts (BA) graduate (2014) in International Relations at Milan's Catholic University. Andrea was selected by La Repubblica as one of "the 20 Italian Millennials capable of changing the world" (2015), included in Audi's Innovative Thinking International program (2014) and is a TEDx Speaker (2013).
VICE-CURATOR
"Nothing worth having was ever achieved without effort". - T. Roosevelt
Elisa was born in Modena (Italy), where she lived until she completed the Bachelor in Economics and International Marketing. "Aim higher" has always been her life motivational quote, thus one day she decided to change completely her life and move to Lugano, Switzerland. The English Master in Marketing at USI (Università della Svizzera Italiana) was a tremendous university experience, where she achieved higher soft & hard skills of planning, organising and strategic thinking due to continuous hard-working team projects and short deadlines. She is now working as Marketing Specialist in a IT solution provider company, where she is contributing with the customer-oriented Inbound Marketing approach in the fast evolving IT industry. Elisa has always been committed and passionate for Marketing and Communications, along with Environmental and Social Responsibility issues. She desired to be part of a volunteering and inspiring community with the common goal of raising awareness and shaping future generations' minds.
FUNDRAISING
The future belongs to those who believe in the beauty of their dreams." —Eleanor Roosevelt
Marco Medovic was born in Milan (Italy) on December the 26th 1987. After a childhood passed between Turkey, India and South Africa, he came back to Milan where he completed High School at Collegio San Carlo and attended the BS in Aerospace Engineering at Politecnico di Milano. Before graduation he moved to Turin for an experience in Leonardo-Finmeccanica, as part of the development team for the drones business where he could also conclude its dissertation on UAVs.
He returned to Politecnico to attend the Master of Science in Mechanical Engineering (major in Industrial
Management). In 2013, after graduating with a
dissertation on the Operations in the publishing industry, he moved as a Business Consultant to BIP-Business Integration Partners. At the end of 2013 he entered in the Graduate Program of Tenaris where he presently oversees from Lugano office the commercial operations and business development of Asia Pacific, Caspian & Black Sea regions for the Pipeline Services BU.
"Freedom is hammered out on the anvil of discussion, dissent, and debate."
Alessio Mina is currently studying mechanical engineering at the Swiss federal institute of technology in Zurich. His fields are the micro and nanoengineering applied to medicine and the robotics and autonomous systems. Alessio likes bringing his contribute to the projects in which he is involved and to all the environments he comes in touch. For this reason, in his free time, he is politically active as member of the national executive board of the swiss youth liberals, covering the role of responsible for the cantonal sections. Moreover, Alessio is a member of the district council of Gambarogno for the liberal party. Either in Zurich, Bern, Lugano or Gambarogno, Alessio loves discussing with people with other opinion and visions, to enrich the projects and contribute, on different scales, to shape the reality. He is profoundly convinced, that exactly in the discussion and in the dissent lies the universal value of freedom.
Politics, global shapers and engineering are just three different and complementary vehicles to reach the same aim, since some challenges cannot be faced merely by politics, but they need technological progress and dialog at global level.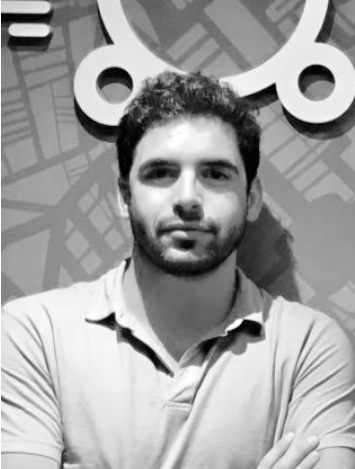 FUNDRAISING
"Being right, but too early, is no different from being wrong."
Davide was born in Oristano, Italy in 1993. He attended the bachelor in Business Economics at the Università Cattolica del sacro Cuore in Milan and he had the opportunity to deepen the themes of decision-making and management at Stanford University in 2015.He has experienced the world of work and the processes of administration and control at major Milanese financial consulting firms. Davide, who has always been interested in the world of mobility and innovation, is now co-founder and Business Development Manager of Getmycar.com start-up.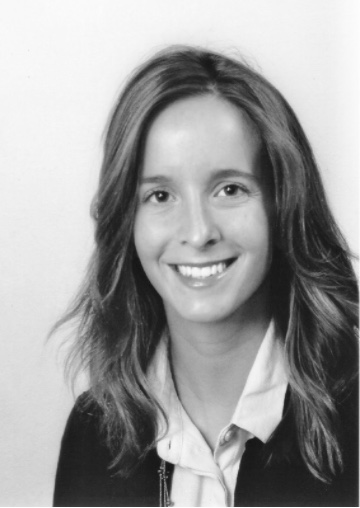 RECRUITER
"Be the change you want to see in the world."
I was born in Bergamo, Italy and I have swiss / italian origins. I started my studies in Milan, where I did my bachelor in Environmental engineering at Politecnico di Milano and I was awarded the "Politecnico Merit Award". Afterwards, I pursued my MSc at the Swiss Federal Institute of Technology (ETHZ), with majors in 'Water Resources Management' and 'Ecological System Design and Waste Management'. During these years I started to mature a keen interest in environmental policies and climate change and I took part to several volunteering associations which aim at solving the most pressing social issues. I currently work for a consultancy enterprise in Lugano, focusing mainly on renewable energies and sustainable development.
COMMUNICATION
"Passionately curious."
Born in 1991, Carlotta Vasoli is working as Marketing Manager in a multinational company. She was born in Milan (Italy), where she grew up, attending an international school that brought her in different countries all over the world for studying experiences. Carlotta took a Bachelor in Management at Università del Sacro Cuore in Milan, and during her studies she moved to New York for a studying and professional experience and she became also a journalist. After her graduation she founded a fashion luxury company and she had a Master program in Marketing at USI (Università della Svizzera Italiana), that brought her to Lugano. Carlotta is a really motivated person, that never loses her smile and her positive attitude in approaching life. She really loves to travel, to do lot of sports and to learn new things.