CURATOR
"Passionately curious."
Born in 1991, Carlotta Vasoli is working as Marketing Manager in a multinational company. She was born in Milan (Italy), where she grew up, attending an international school that brought her in different countries all over the world for studying experiences. Carlotta took a Bachelor in Management at Università del Sacro Cuore in Milan, and during her studies she moved to New York for a studying and professional experience and she became also a journalist. After her graduation she founded a fashion luxury company and she had a Master program in Marketing at USI (Università della Svizzera Italiana), that brought her to Lugano. Carlotta is a really motivated person, that never loses her smile and her positive attitude in approaching life. She really loves to travel, to do lot of sports and to learn new things.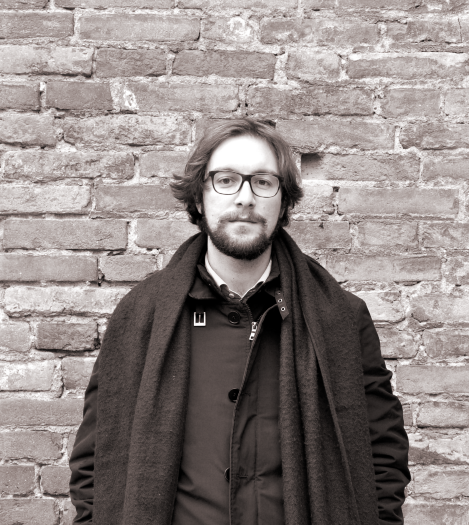 "One life, one chance."
Marco Dal Lago, 29 anni, ha ricevuto un MSc. nel 2016 in Ingegneria Gestionale presso la SUPSI. Attualmente è ricercatore presso la SUPSI e lavora su progetti finanziati dall'Unione Europea nel campo dell'industria 4.0. È inoltre docente di imprenditorialità e coordinatore tecnico del Master of Advanced Studies in Fashion Innovation organizzato da SUPSI, Ticino Moda e dalla Camera di Commercio Ticino. Parallelamente al suo profilo accademico, Marco è CEO e co-fondatore di CLARA Swiss Tech Sagl, una startup pluripremiata con sede in Svizzera ed operante nel settore del wearable technology. Quale giovane imprenditore, Marco ha avuto la possibilità di partecipare a diversi acceleratori di impresa e competizioni sia nazionali che internazionali: MassChallengeUK 2015 (top 218 highest-impact start-up globally out of more than 2200 applicants, London), Les Prix du Jeune Entrepeneur 2016 (1st place, Berne-CH), best consumer product award (runner-up, wearable technology show 2016, London), AIT Camp India 2015 (top 15 swiss start-ups), Startcup Ticino (2nd place), Gran Prix Mobius Suisse 2016 (1st place), Intesa Sanpaolo startup initiative 2018 (Winner, Milan), ed altri.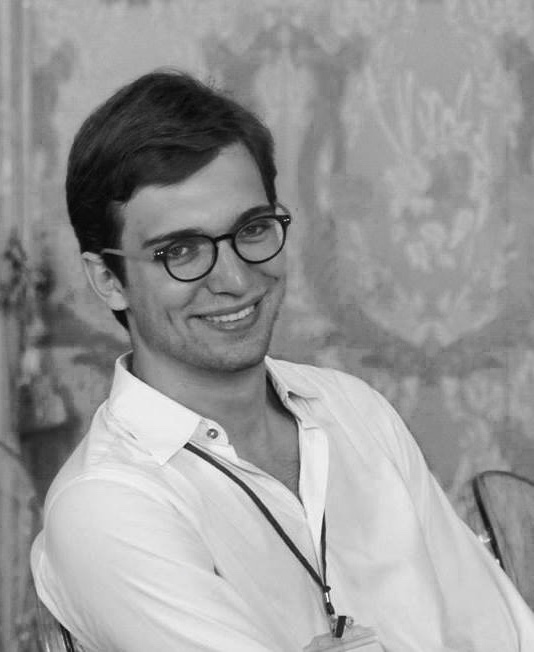 RECRUITER
"Never doubt that a small group of thoughtful, committed citizens can change the world; indeed, it's the only thing that ever has." - M. Mead
Giulio è cresciuto a Gallarate, una città nel nord Italia. Durante il liceo, ha scoperto la sua passione per la politica: per tre anni è stato rappresentante degli studenti e in quel periodo si è anche iscritto al Partito Democratico. Nel 2012, si è trasferito a Roma, dove ha ottenuto, summa cum laude, una laurea triennale in scienze politiche. Nel 2013 ha fondato FutureDem, un'associazione politico culturale di ispirazione liberal che promuove la partecipazione politica dei giovani. Dopo aver viaggiato in tutta Italia per tre anni, intervenendo in oltre 100 assemblee e costruendo un'organizzazione con oltre 1000 membri, si è trasferito a Berlino nel 2015, dove ha ottenuto un master in politiche pubbliche. Nel 2016, è stato assunto da Airbnb Italia a Milano, dove attualmente lavora come responsabile delle relazioni istituzionali.
ENGAGEMENT
"The best preparation for tomorrow is doing your best today" - H. Jackson Brown, Jr.
Gaia Bianchi è nata a Lugano (Svizzera), dove ha vissuto fino all'ottenimento della maturità liceale, quando si è trasferita a Berna, per continuare i suoi studi in medicina all'università. Nel giugno 2018 ha ricevuto il diploma di Bachelor in medicina, e attualmente sta frequentando il primo anno di master, sempre all'università di Berna. Nel suo tempo libero Gaia è parte del comitato della STIB (Studenti Ticinesi a Berna) e responsabile delle pubbliche relazioni della LIDO (Laureandi Illustri d'Oltralpe), entrambe associazioni per studenti ticinesi che studiano in Svizzera interna. Gaia vorrebbe aiutare le persone, avendo un impatto sulle loro vite e sulla nostra società. Per questo uno dei suoi grandi sogni sarebbe di lavorare per medici senza frontiere. Nel suo tempo libero le piace sciare, cavalcare e fare sub, nonché leggere e uscire con gli amici.
VICE-CURATOR
"Imagine changes, look for challenges and cultivate your passion."
Elisabetta nasce in Italia nel 1991 e dal 2013 si trasferisce a Lugano dove attualmente ricopre il ruolo di CSR Coordinator per un importante Brand nell'ambito fashion. Già negli ultimi anni di liceo e successivamente durante gli studi a Milano in Relazioni Pubbliche e Comunicazione d'Impresa presso l'Università IULM, Elisabetta ha la possibilità di studiare, viaggiare e svolgere stage in diverse nazioni. Grazie a queste esperienze entra in contatto con temi quali Sostenibilità, Stakeholder Engagement e Business Ethics e al fine di approfondire queste aree, decide di completare il proprio percorso di studi con un Master in Corporate Communication presso l'Università della Svizzera Italiana a Lugano, dedicando una particolare attenzione alla gestione della responsabilità sociale d'impresa. La sua passione ed interesse verso la sostenibilità è cresciuta negli anni e questo le porta oggi ad operare per essere lei stessa parte attiva e promotrice del cambiamento verso pratiche di business sostenibili.
"Not who starts, but who perseveres."
Alessandro was born in San Giovanni Rotondo, Italy. While he was attending the Bachelor in Business Management at the Università Commerciale Luigi Bocconi, he acquired experience as Finance and Legal Advisor in an international student association AIESEC. His focus is Public and International Organizations in sectors such as Healthcare, ITC and Public Policies. Alessandro's aim is to have a positive impact in our society. He is finishing his MSc in Economics and Communication, major in Public Management and Policy at Università della Svizzera Italiana in Lugano and he's currently working as Financial Analyst in Consulting Firm in Lugano, Social Business Earth, which is focusing on Microcredit.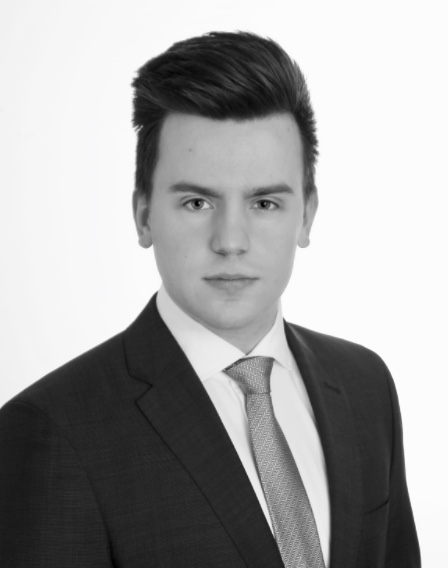 TREASURER
"Avoiding excuses and taking responsibility are the only actions that matter."
Filippo Cavaleri is currently working in the economic analysis department at the Swiss National Bank and is pursuing a bachelor's degree in economics at the University of St. Gallen. Previously, he interned at the ETH Zurich, taking part to a project aimed at optimising production processes. Filippo is also no stranger to the financial sector, having gained deep insights during an internship by d-fine GmbH in Frankfurt, where he supported the implementation of a wide data bank within the ESCB. While day-dreaming about travelling to Argentina, in his spare time he enjoys playing football, chasing Jonathan Livingstone, and learning languages by obsessing over movies and TV-series.
"Do what you can, with what you have, where you are." - T. Roosevelt
Studied interior design in Lugano at CSIA (an applied art school) while studying at the Conservatorio della Svizzera Italiana. Laura started singing in a children's choir at the age of 5, worked in different productions such as operas, vocal ensembles, festivals of Early and Contemporary music. Studied and grew up in an international environment and took part of the World Youth Choir, a musical reality that involves young musicians from all over the world. Graduated in Music Performance in 2016 and won a prize for the best bachelor's thesis of her course of study. Currently attending the Università degli Studi di Milano (master's degree "Scienze della musica e dello spettacolo") while living in Copenhagen and continuing her musical studies. In her private life, Laura is a foodie, enjoys cooking when inspired, traveling and fixing her memories on her small notebook.
"Push your limits and taste the world".
Born in 1993 in Rome, he is a student of Communication Sciences at Università della Svizzera italiana in Lugano.He represents the student union of the faculty of Communication Sciences at senato accademico. Riccardo, at age 19, left for the USA and traveled later to New Zealand where he worked for years as a wine taster and restaurant manager. He believes that there are no unreacheable aims but only unmotivated people.
"What a wonderful sight, when everyone is treated right."
Ludovica è nata a Zurigo e cresciuta a Lugano. Ha conseguito un bachelor in relazioni internazionali all'Università di Ginevra (Svizzera) e all'University of New South Wales (Australia). La sua ambizione è quella di contribuire attivamente alla riduzione delle disuguaglianze che caratterizzano la società. Ha consolidato questa aspirazione tramite varie iniziative e progetti, tra i quali un'esperienza come redattrice presso la Youth Assembly for Human Rights. Ludovica è attualmente iscritta a un dual Master in Innovazione, Sviluppo Umano e Sviluppo Sostenibile all'Università di Ginevra e alla Tsinghua University (Cina). Contemporaneamente, lavora allo sviluppo di una piattaforma crowdsourcing con lo scopo di dare accesso alle donne a delle migliori condizioni igieniche durante le il loro ciclo mestruale.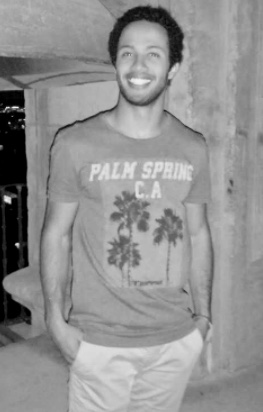 PARTNERSHIP
"The quieter you become, the more you are able to hear..."
Nato a Rabat (Marocco) e cresciuto nella piccola città di Gallarate, in Italia. Fin da ragazzino ho sempre avuto una grande passione per la sicurezza informatica ed in particolare l'aspetto offensive. Durante gli studi liceali ed universitari, corso in Sicurezza dei Sistemi e delle Reti Informatiche presso l'Università statale di Milano, ho avuto diverse esperienze lavorative in ambienti dinamici con la collaborazione in team che mi ha permesso di sviluppare le mie competenze comunicative. Ho anche partecipato al progetto Erasmus+, esperienza che mi ha permesso di collaborare con persone di diverse nazionalità e cultura. Durante l'ultimo anno universitario ho svolto un periodo di internship presso la startup Nozomi Networks a Mendrisio (Svizzera), per la quale attualmente lavoro come Security Researcher con l'obiettivo di individuare vulnerabilità nei dispositivi di automazione (ICS / SCADA) ed analizzare minacce quali: bot, worm, malware e trojan per comprendere la natura della loro minaccia (malware analyst). Il 9 agosto 2018 ho presenziato come relatore alla conferenza BlackHat (USA, Las Vegas) per condividere le mie ultime ricerche con l'intera infosec community, in merito ad un recente attacco informatico che ha portato al shutdown di un'infrastruttura chimica con un potenziale rischio ambientale ed in termini di vite umane (TRITON: How it Disrupted Safety Systems and Changed the Threat Landscape of Industrial Control Systems, Forever).
COMMUNICATION
"A man who stops advertising to save money is like a man who stops a clock to save time" - H. Ford
29 years old, born and raised in Milan.
After having concluded high school where she did scientific studies, she has attended the Catholic University of Milan and has graduated in Economia dei mercati e intermediari finanziari.
After graduating she started working for a small society where she was in charge of marketing and communication.
While working for this society she also had the occasion to come to better know the world of start ups by following projects that involved them. After having worked for almost two years for this society, she decided to pursue her biggest dream: creating her own business.
She has expanded her knowledge on online communication and has developed skills in the creation of websites, and since May 2015 she is a freelance in the communication sector. Currently her business keeps expanding thanks also to the fact that she has developed important collaborations with other professionals which allow her to offer an always more comprehensive service.
ORGANIZZAZIONE
"Normality is a paved road : It's comfortable to walk, but no flowers grow. "– Vincent van Gogh
With a background as Master of the Arts, Roberta moved from her homeland in Calabria to Florence, to complete the Bachelor in Humanities for Communication. While attending the Master in Corporate Communication at the Università della Svizzera italiana, Lugano, she worked as Italian Teacher for the Pro Juventute Association.
In the last two years, she acquired experiences in the development of management information systems, such as CRM and PM platforms. Even if the investigation of the
human aspects remains her solid interest, Roberta is ferociously curious about the digital elements involved in this kind of projects. She is currently collaborating on drafting an academic paper regarding the employment of sentiment analysis for crisis management purposes.
"Try again. Fail again. Fail better." – Samuel Beckett
Nato nel 1997, dopo aver concluso il liceo a Bellinzona Adriano svolge il servizio militare di milizia, dove arriva a gestire la sussistenza e la contabilità di una compagnia di soldati sanitari. Attualmente studia economia aziendale presso l'Università di San Gallo ed è particolarmente affascinato da come l'intelligenza artificiale e la digitalizzazione stiano cambiando il nostro modo di concepire il mondo. Adriano crede che con l'impegno e la dedizione si possano ottenere risultati concreti e avere un impatto positivo sulla società, ed è per questa ragione che ha deciso di entrare nei Global Shapers.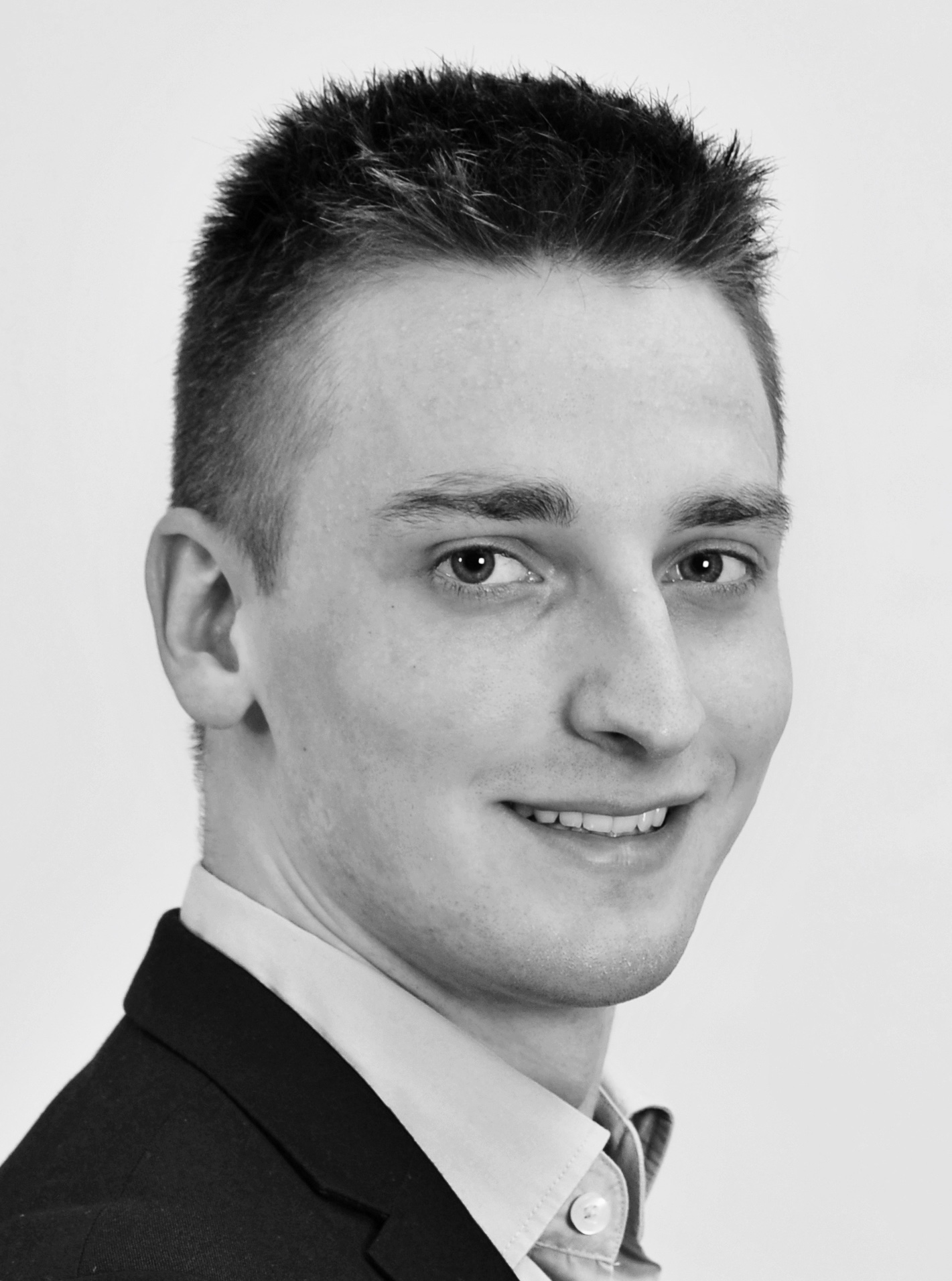 AFFARI ISTITUZIONALI
"The present, not the future, belongs to the young."
Fabio Käppeli is a Swiss guy who was born in Lugano in 1995 with interests in politics, justice and entrepreneurships. He is currently studying law at the University of Lucerne and acting politically as member of the parliament in Ticino (a swiss Italian speaking canton) and as head of the party's faction in the city council of Bellinzona (the capital of Ticino).
Before being elected he has been president of the Young Free Democratic Party of Ticino. Among other things he led a referendum succeded with 67% of agreement in popular vote. Fabio's political ideology consists neither of right- nor left-wing views, but primarily aims at ensuring a successful future to future generations. Every day he puts into practice the maxime "think global, act local". That is why he joined the Global Shapers Community.
SPONSORSHIP
"La gloria sarà pur fugace, ma l'oblio è per sempre".
Imprenditore di 28 anni, consigliere politico, editorialista e formatore. Consulente per la Trasformazione Digitale, contributore del principale quotidiano finanziario italiano "Il Sole 24 Ore" e docente presso Centro Manageriale dei Dirigenti del Terziario (CFMT). Scelto da multinazionali (Microsoft, Intel, Altea), enti governativi (Presidenza del Consiglio, Camera dei Deputati), eccellenze accademiche (SDA Bocconi in partnership con il MIT), società mediatiche (Wired, De Agostini) e brillanti start-up (Garage Italia Customs, BCG-Spinoff). Laureando in Politiche Pubbliche (MPP) e laureato in Relazioni internazionali (2014) presso l'Università Cattolica di Milano. Andrea è stato selezionato da La Repubblica come uno dei "20 millennial italiani capaci di cambiare il mondo" (2015), incluso nel programma Audi Innovative Thinking International (2014) ed è un TEDx Speaker (2013)
FUNDRAISING
The future belongs to those who believe in the beauty of their dreams." —Eleanor Roosevelt
Marco Medovic was born in Milan (Italy) on December the 26th 1987. After a childhood passed between Turkey, India and South Africa, he came back to Milan where he completed High School at Collegio San Carlo and attended the BS in Aerospace Engineering at Politecnico di Milano. Before graduation he moved to Turin for an experience in Leonardo-Finmeccanica, as part of the development team for the drones business where he could also conclude its dissertation on UAVs.
He returned to Politecnico to attend the Master of Science in Mechanical Engineering (major in Industrial
Management). In 2013, after graduating with a
dissertation on the Operations in the publishing industry, he moved as a Business Consultant to BIP-Business Integration Partners. At the end of 2013 he entered in the Graduate Program of Tenaris where he presently oversees from Lugano office the commercial operations and business development of Asia Pacific, Caspian & Black Sea regions for the Pipeline Services BU.
"La libertà è battuta sull'incudine della discussione, dissenso e dibattito."
Alessio Mina è attualmente studente di ingegneria meccanica presso il Politecnico federale di Zurigo. I suoi studi si concentrano soprattutto nel campo della micro e nanoingegneria applicata alla medicina, così come nel campo della robotica e dei sistemi autonomi. Ad Alessio piace influenzare i progetti e i diversi ambiti con cui viene a contatto. Per questo motivo, nel suo tempo libero, è attivo politicamente come membro del comitato nazionale dei giovani liberali radicali, con il ruolo di responsabile delle sezioni cantonali. Inoltre, Alessio siede nel consiglio comunale di Gambarogno per il partito liberale radicale. Che sia a Zurigo, Berna, Lugano o a Gambarogno, Alessio ama discutere e confrontarsi con visioni differenti, al fine di portare un arricchimento ai progetti e contribuire, su scale diverse, a plasmare la realtà. Egli è convinto che proprio nella discussione e nel dissenso risieda il valore universale della libertà.

Politica, global shapers e ingegneria sono tre veicoli complementari per raggiungere la stessa meta, poiché alcune sfide non possono essere risolte dalla mera politica ma necessitano il progresso tecnologico e il dialogo a livello globale.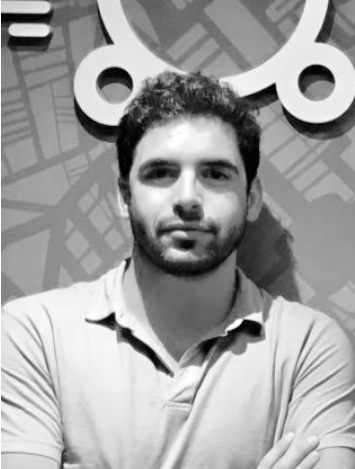 FUNDRAISING
"Being right, but too early, is no different from being wrong."
Davide was born in Oristano, Italy in 1993. He attended the bachelor in Business Economics at the Università Cattolica del sacro Cuore in Milan and he had the opportunity to deepen the themes of decision-making and management at Stanford University in 2015.He has experienced the world of work and the processes of administration and control at major Milanese financial consulting firms. Davide, who has always been interested in the world of mobility and innovation, is now co-founder and Business Development Manager of Getmycar.com start-up.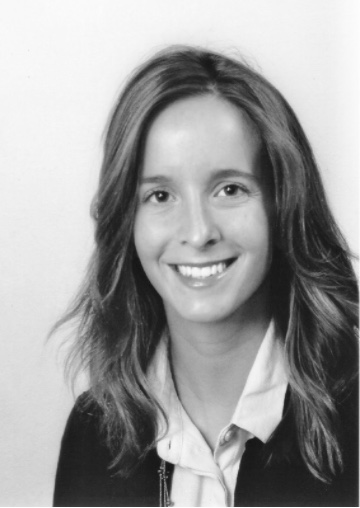 RECRUITER
"Be the change you want to see in the world."
I was born in Bergamo, Italy and I have swiss / italian origins. I started my studies in Milan, where I did my bachelor in Environmental engineering at Politecnico di Milano and I was awarded the "Politecnico Merit Award". Afterwards, I pursued my MSc at the Swiss Federal Institute of Technology (ETHZ), with majors in 'Water Resources Management' and 'Ecological System Design and Waste Management'. During these years I started to mature a keen interest in environmental policies and climate change and I took part to several volunteering associations which aim at solving the most pressing social issues. I currently work for a consultancy enterprise in Lugano, focusing mainly on renewable energies and sustainable development.